09.13.2013

NORTH
Why not get around Kyoto on a bicycle in September and October as this time has a comfortable climate? A pleasant route to cycle is from the Kamo River and Kamigamo through Kitayama, Takaragaike to Iwakura. Autumn is the season when most people become active and get out and enjoy food, appreciate the arts and sports. We invite you to experience the various aspects of Kyoto; such as history, nature, food, and a row of old traditional houses in quaint streets. Also interesting to see is traditional handiwork.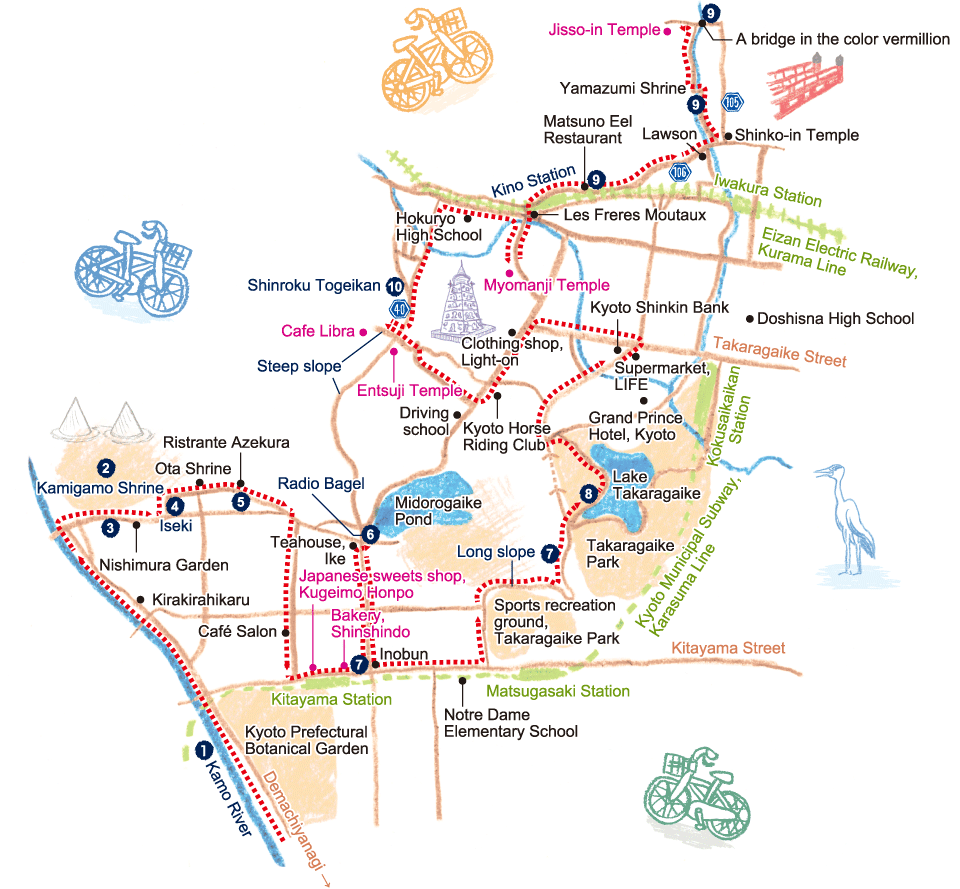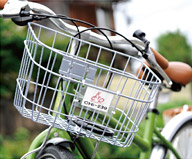 Bike rental shop we rent our bicycles
This information is correct as of September, 2011.