03.01.2015

EAST
In Kyoto you can enjoy tasty Tofu. When you bite it in, the juiciness of soy fills your mouth and melts. Tofu is made all over Japan, but it has become a specialty of Kyoto because Kyoto has abundant clean underground water suitable for making Tofu. On this "Kyo no kotabi", you can enjoy the stories of "why Tofu is popular with travelers" and about water that is deeply related to making Tofu. If you want to enjoy Tofu, why don't you join our tour?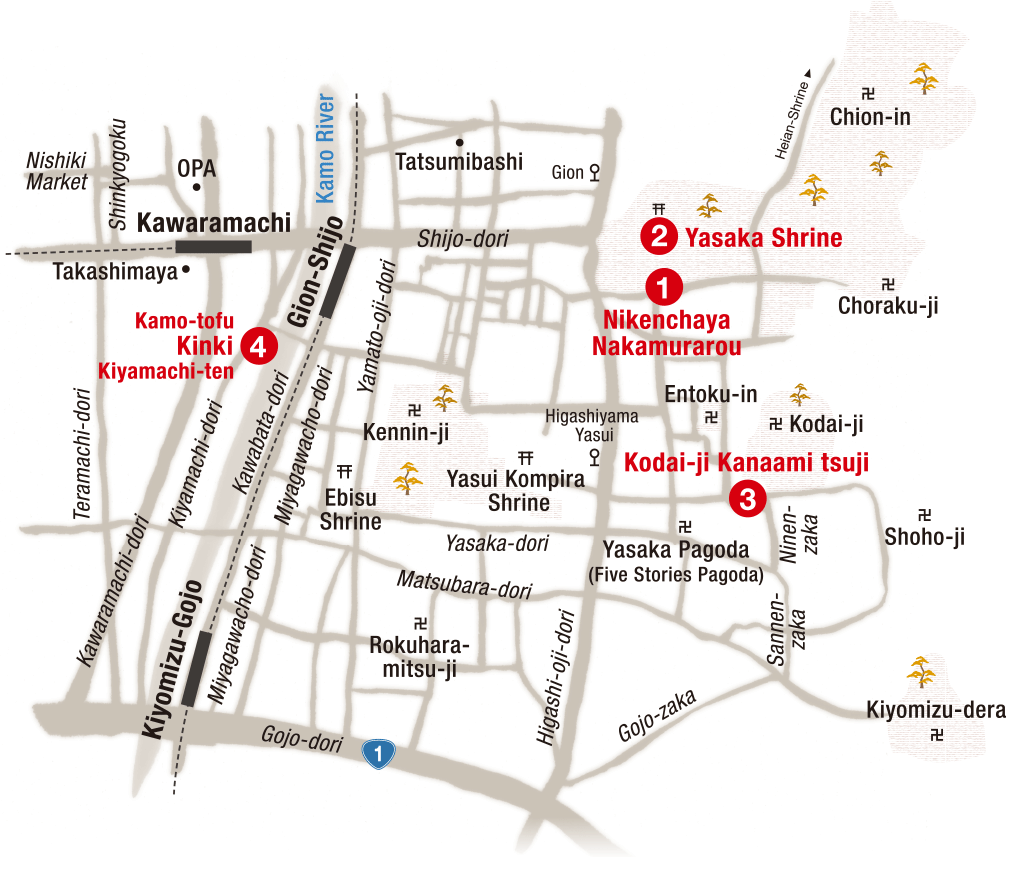 English translation by Kyoto University of Foreign Studies
Kyoto iitoko (Kyoto good places) web" is the information board for all those who are interested in Kyoto.
There you can find information about places to eat, to buy souvenirs, and see attractions and seasonal events.
For foreign tourists, "Kyoto Short Trip College Edition" is the multilingual board translated by the students of the Multilingual
Shops Group in Kyoto University of Foreign Studies.
We I'll strive to expand our college edition henceforth.
This information is correct as of November, 2012.