09.15.2015

EAST
Kyoto has a lot of charms. It would be nice to get around this ancient capital with a guidebook but how about exploring Kyoto focusing on one theme?
This time, we featured an upland town, Kurodani-Shinnyo-do area on the north side of Heian-jingu shrine. Small flowers on a café table, traditional buildings which have different atmosphere from that of machiya townhouses, unique aspects of temples and shrines, narrow cobbled streets adorned with green…Why don't you go out with a map in your hand and see things waiting for you? Unexpected encounters and new discoveries await you!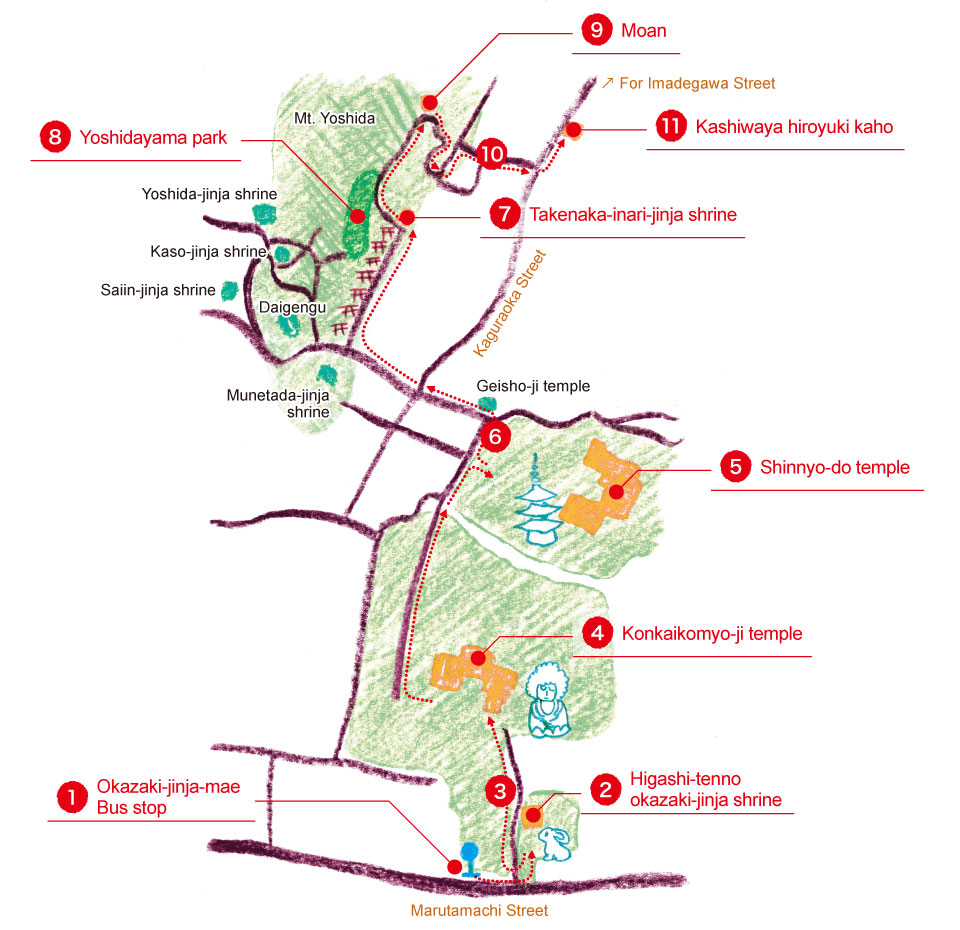 The Unique, cozy atmosphere in this town…which is different from that of famous Gion or Arashiyama districts. What we found was Kyoto which gently wrapped us and warmed our body and mind like the warm sunshine.
"I will be able to find something nice again when I come here next time"…Kurodani and Shinnyo-do area is the town which raises such expectations.
This information is correct as of December, 2010.