11.15.2013

CENTRAL SOUTH
Every New Year, people will go to the temple or the shrine to acquire a fortune.There are many various types' of fortunes that can be received through eating and having Japanese amulets.Now, we will introduce the temple around Kyoto Station for example: Fushimi Inari and Sennyu Temple. On this adventure we hope you are able to experience good fortune.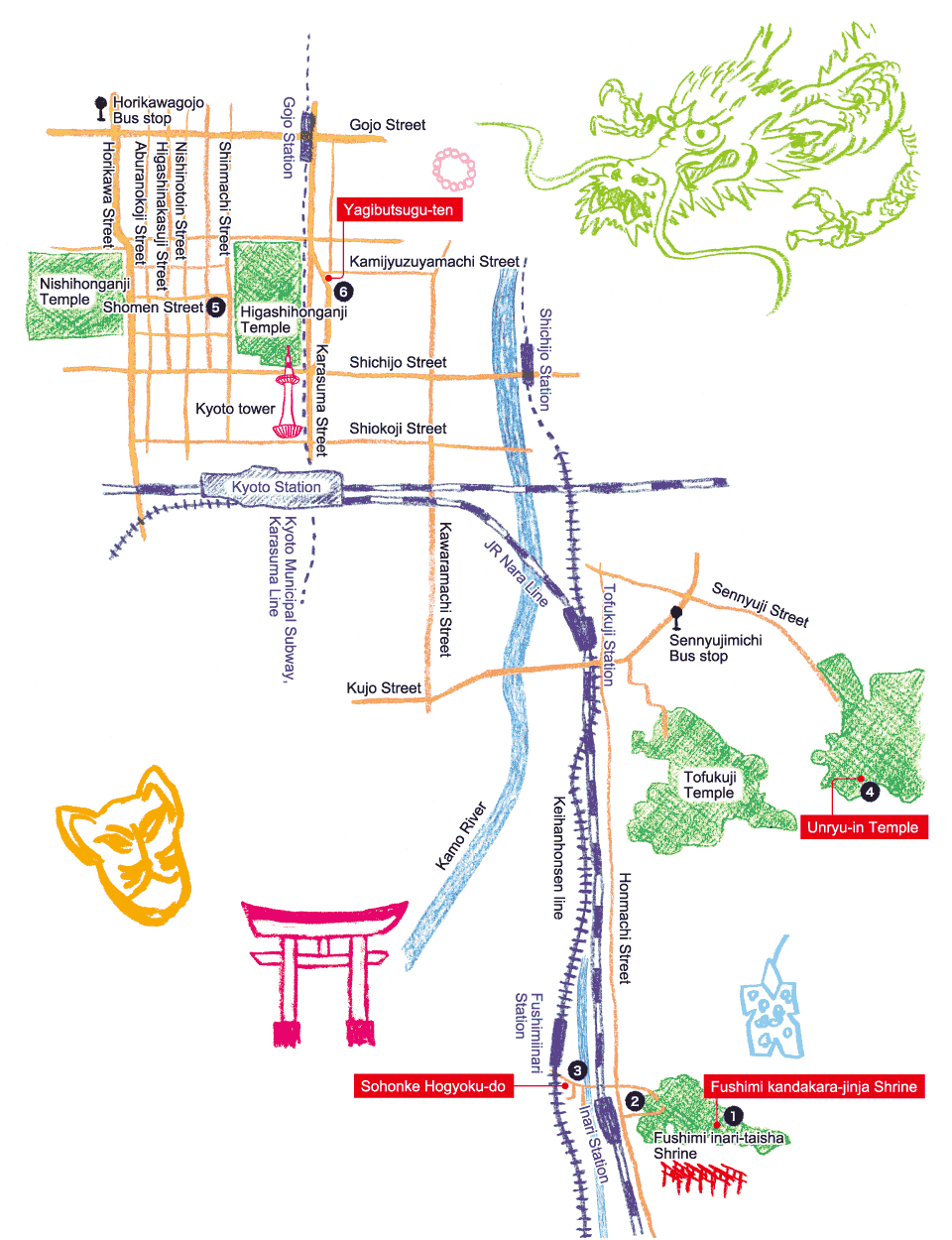 English translation by Kyoto University of Foreign Studies
Kyoto iitoko (Kyoto good places) web" is the information board for all those who are interested in Kyoto.
There you can find information about places to eat, to buy souvenirs, and see attractions and seasonal events.
For foreign tourists, "Kyoto Short Trip College Edition" is the multilingual board translated by the students of the
Multilingual Shops Group in Kyoto University of Foreign Studies.
We I'll strive to expand our college edition henceforth.
This information is correct as of December, 2011.